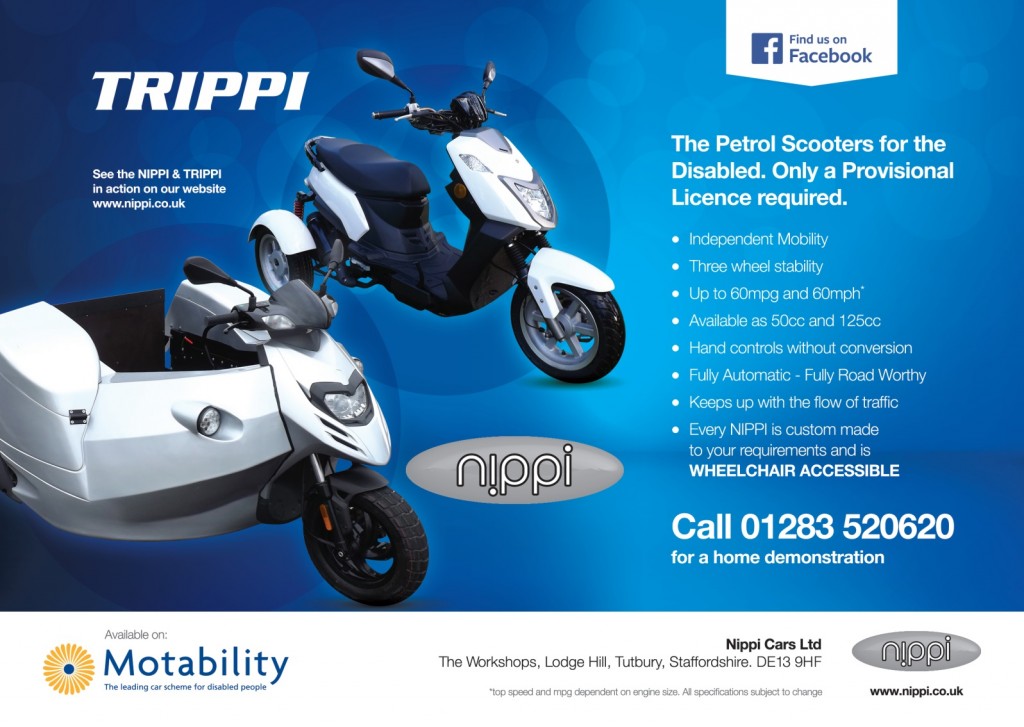 Check out our advert for the new Nippi and Trippi…
These petrol scooters are ideal for the disabled and mobility impaired, all you need is a provisional licence and you're good to go!
With many improved features there's never been a better time to buy….
You'll have the independence to go wherever you like, feel safe with the 3 wheel design, and be able to travel at up to 60mph!
If ?you like the look of our new Nippi and Trippi and you like the sound of more freedom then call our office today to ask about a demo!